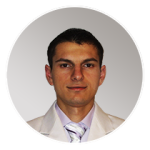 Apet Oleg Mikhailovich
art-director / ux designer

  +375-29-199-19-91     

dizzoma@gmail.com       

DizzOMA
Hello! My name is Oleg. I'm a graphic designer from Minsk with 10 years of experience. I love the web, game and I thrive off of using its full potential to complete business challenges.
MY WORK.
My forte is beautiful and user-orientated graphic design. I create logotypes, icons, and illustrations. And design websites, applications, games, and user interfaces.
My Skills:
Adobe Photoshop
Adobe Illustrator
CorelDRAW
Adobe Lightroom
Adobe After Affects
Adobe Premiere
Adobe Flash (animation, banner)
3D MAX (modeling, texturing, animation)
ZBrush
AxureRP
InVision
Balsamiq
HTML
CSS (Bootstrap)
I Work:
What is the typical process ?